TL;DR
We're walking Tokyo to practice for next year's Yamathon! Is there anywhere in Tokyo that you're curious about? Let us know below and maybe we'll walk it or message us to come join us!
Walking Tokyo?! Why?!@
One of my favorite things to do when I travel abroad is to catch public transportation because it gives you an intimate glimpse into the daily life of someone local to the area. Having lived in a few large cities, one of the first things Sara and I do is figure out how to walk it. Similar to catching public transportation, walking a city is immersive and gives you insight into the socioeconomic structures as well as the daily lives of those who live in a particular area.
Protip: Walking a city also allows you to scope out future places to live!
When we lived in NYC, we walked almost all of lower Manhattan (below 60th – it's also why we know it so well!) and so when we moved to Tokyo, we figured we'd do the same – but this time, we'll try to document our strolls so that they'll hopefully give you some ideas for your own adventures.
In addition to the route and how long it took, we'll have snippets about places we detour to along with neighborhood notes. To kick this series off, this past weekend, we walked Hatchōbori Station (a little East of Ginza) to Nakano Station.
Hatchōbori Station to Nakano Station
Our Route

Statistics
~5 hours
A little less than 10 miles
A little uphill north of the palace, but overall, a pretty easy stroll – this looks a lot scarier of a walk than it really is.
We stopped at Lawson Station in Ichigaya to get a drink and some lemon cheese pancakes (for fuel, of course!).
We walked around: Yasukuni Shrine and the exterior of the Imperial Palace.
Neighborhoods we passed through: Tsukiji, Ginza, Chiyoda, Ichigaya, Shin-Ōkubo

#FromPineapples difficulty: 🍍🍍 (of 5)
#FromPineapples things to see: 🍍🍍🍍 (of 5)
Neighborhood Notes
Ginza has a lot of shopping areas. Duh, it's obviously famous for them – but walking the area gives a very different perspective of just how many shops there are here. Narrator: there's a lot of them!
Ichigaya is noticeably fancier than a lot of Tokyo neighborhoods – not quite Roppongi Hills fancy, but still very, very nice. The building facades and overall atmosphere oozes upscale.
Shin-Ōkubo is (in)famous for its Koreatown and it shows – everything around the station is cheese this and cheese that. From cheese dakkarubi to cheese corndogs – you're going to encounter a ton of younger folk here – even younger than Kichijoji. If you know Sara, you'd also know she's already been here to eat Korean food, but we're definitely coming back to try all these

チーズ (cheese)

dishes.
Summary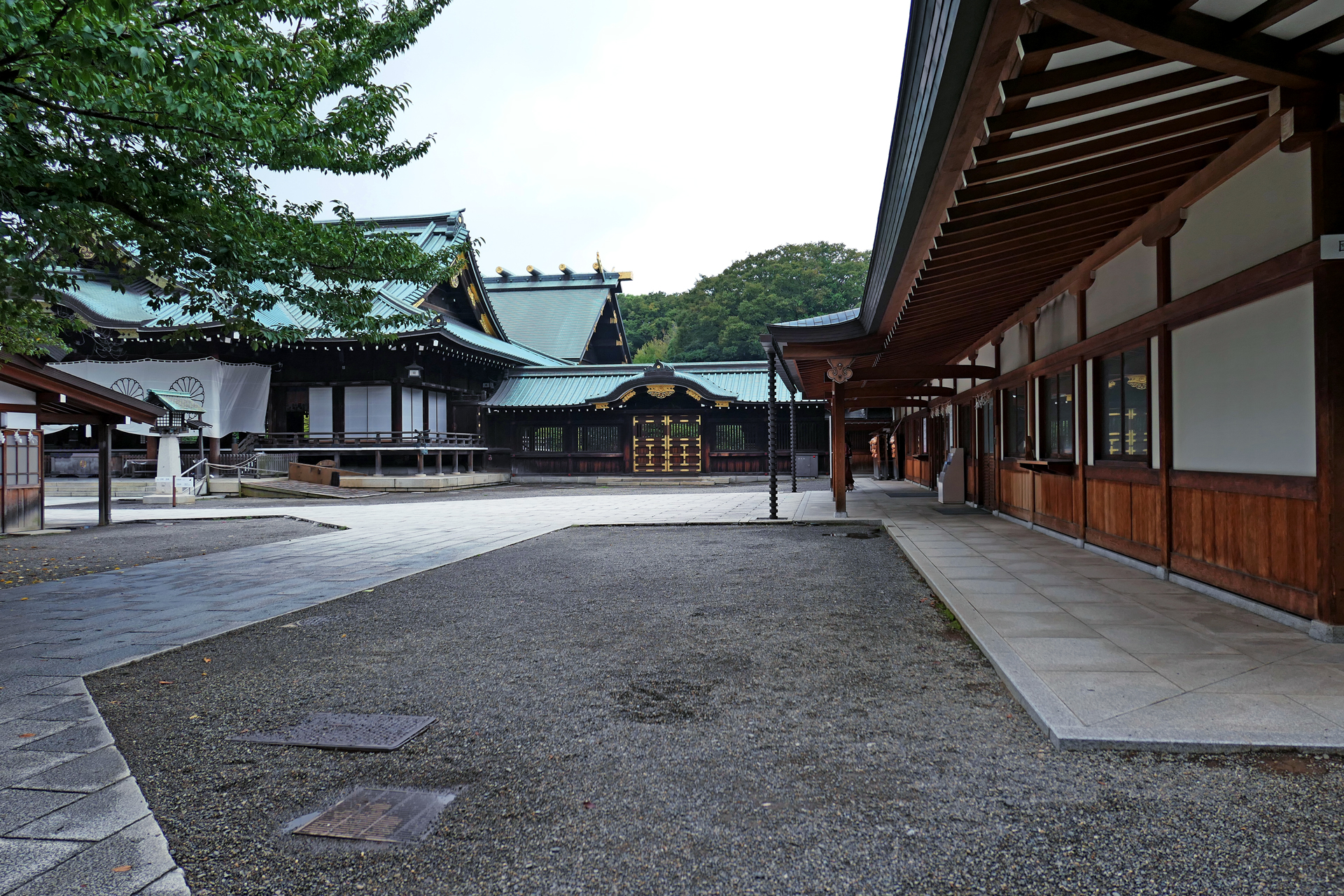 Article Name
Walking Tokyo Series: Hatchōbori Station to Nakano Station
Description
Walking Tokyo gives an intimate glimpse into the daily lives of Tokyoites. Read notes from our walk between Hatchōbori and Nakano. Join us as we walk Tokyo!
Author