We're a couple born and raised in Hawaii. We've been fortunate enough to spend some time in NYC and SF, and now we call Tokyo – "home". This is a blog about our travels where we'll document our favorite places and tips with hopes that one day it'll impact someone else to chase their own dreams of adventure.
---
Sara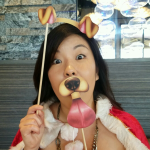 Be yourself; everyone else is already taken.
I used to be crazy about planning, but now I just fly by the seat of my skirt (because pants are just not comfy). I love a good meal, am vegetarian 80% of the time and have a hard time turning down a wine at the end of the day. If you're into kdramas, animals (cat cafes OMG), checking off lists and figuring out the best way to do something (#protips, ftw) my posts will be right up your alley. Okay, fine – I'll try not to blog about kdramas unless I'm watching them on a plane.
---
Ryan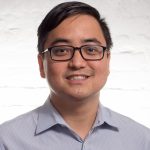 It's not the years in your life that count. It's the life in your years.
When I'm not tinkering with software, I seek out (b)arcades, pizza, and adventure! If the thought of getting on a plane without a destination excites you, we'll definitely get along. Follow me as I seek out fringe travel destinations. And oh, I'm blogging here to support my lovely wife.