TL;DR
We're walking Tokyo (this time from Nakano Station to Ikebukuro Station) to practice for next year's Yamathon! Is there anywhere in Tokyo that you're curious about? Let us know below and maybe we'll walk it or message us to come join us!
Nakano Station to Ikebukuro Station!? Why?!
Check out our first post to learn more about why we love to walk the cities we live in. Since the cold weather hit, we've been doing WAY less walking. Maybe the kotatsu is too comfy for our own good? In any case, I was meeting a friend out in Ikebukuro so this was a solo mission. I figured I would counteract some of my kotatsu-potato behavior as well as counteract the food we were about to eat!
Nakano Station to Ikebukuro Station
The Route
Statistics
Don't mind the change in format – Google Fit updated and display way less stats now. *shrug*
~1.25 hours
A little more than 3.75 miles
Easy route with very little uphill, mostly residential in between stations, with a couple of shop lined streets and parks along the way.
#FromPineapples difficulty: 🍍 (of 5)
#FromPineapples things to see: 🍍🍍🍍 (of 5)
The Route
I started just north of Nakano train station and walked along it for a bit before turning into the residential areas. Near the station, the walls are painted nicely, but the further down you go, they get pretty beat up looking. Nothing to really see there, so I turned in.
It's all pretty residential until you turn onto Waseda Dori (where the route starts going North). There's a large road with 4 or so temples in a row, as well as schools and some small shops.
After that, there was a pretty spacious sidewalk with a bike lane, adjacent to the highway, until I turned off again into the next residential area (near the blue #8 on the map).
I could have stayed on the main road for all of these, but since we've been looking at places we'd like to live, I decided the residential area would be better suited.
Neighborhood Notes
Since Nakano is our hometown now, there's so much I can say about it. During the day, most of the restaurants surrounding the broadway are pretty dead, but at night it's like a completely different City. I doubt we'll ever try every restaurant in the area – but since Nakano is the birthplace of Tsukemen, I highly recommend giving the Tsukemen shops a try.
Ikebukuro has A LOT. From the Pokemon Center Mega Tokyo to large department stores and shop-lined streets, there's a ton to offer here and we definitely have to go back. On this trip, we tried out some fried soup dumplings at Yong Xiang that were pretty delish (and cheap!). There's a pretty big Chinese food scene out here, with some considering it a small Chinatown in Central Tokyo.
While walking in the day was nice, I also walked partway back (to Takadanobaba just to hop on the train for the last leg – I was tired – haha) after the sun went down and it's pretty quiet. While not scary in the sense that Japan is a really safe place, the scaredy-cat in me probably wouldn't be super keen on walking that alone.
Summary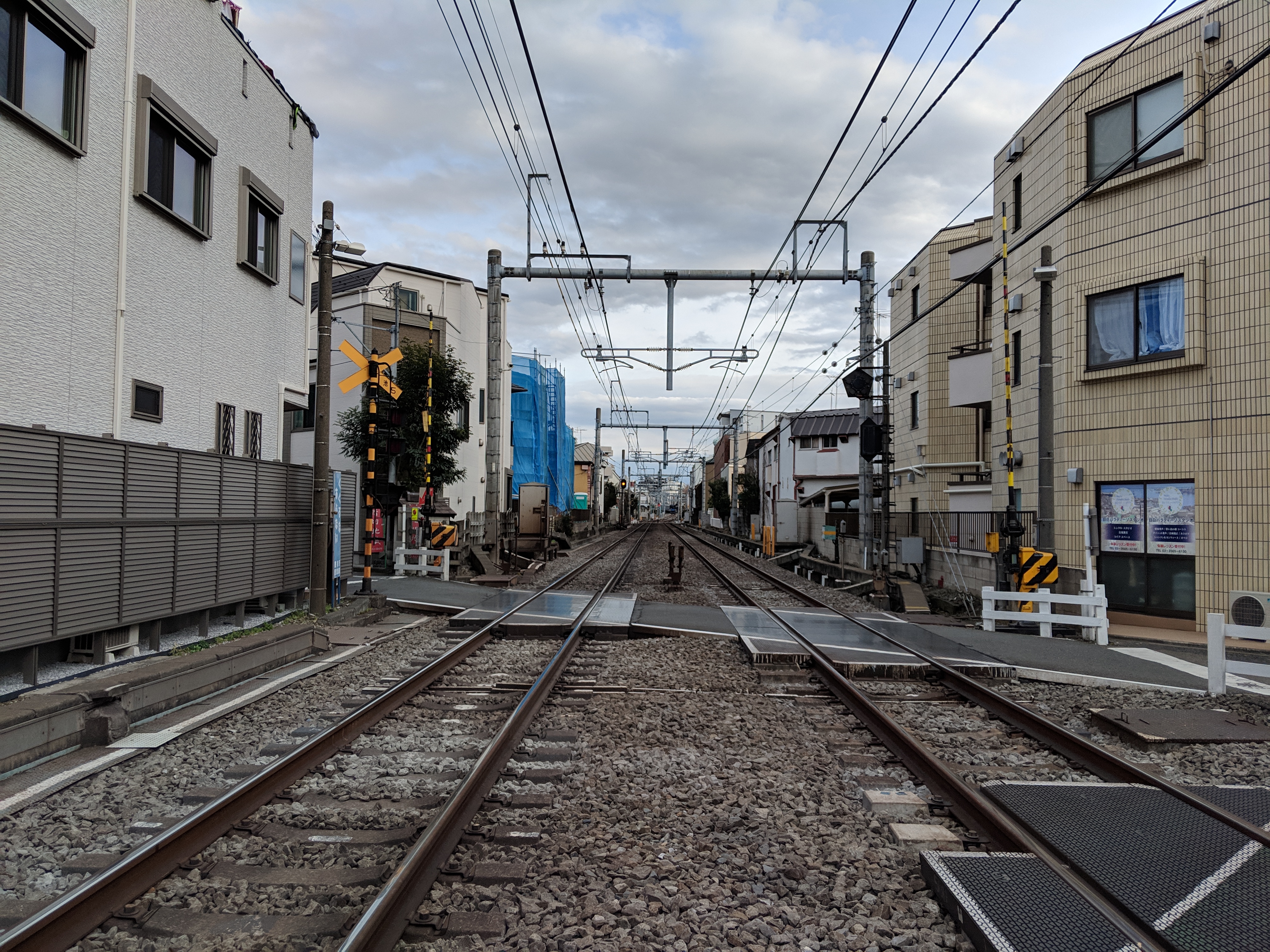 Article Name
Walking Tokyo Series: Nakano to Ikebukuro
Description
Walking Tokyo again! This week Sara walked from Nakano Station to Ikebukuro Station! A short walk with a big payout since there's a lot to see in Ikebukuro!
Author