TL;DR
We're walking Tokyo (this time over Rainbow Bridge) to practice for next year's Yamathon! Let us know in the comments if there's anywhere in Tokyo that you're curious about or if you'd like to join us! Thanks @noellechun for coming along this time! It was awesome catching up!
Rainbow Bridge?! Why?!@
Why Rainbow Bridge you ask? Why not?! Check out our first post to learn more about why we love to walk the cities we live in. This week we're posting our weekend adventures with our friend from Hawaii, @noellechun! She was an awesome sport as we navigated and adventured around Odaiba. We ended up in Ginza with the intent of eating a GIANT cream puff, but didn't realize we needed to reserve that thing a week in advance. Our spirits weren't crushed though, since we still ate a ton of amazing food at the Taste of Tokyo event – and ended the night with some Cremia🍦!
Odaiba and Rainbow Bridge
Our Route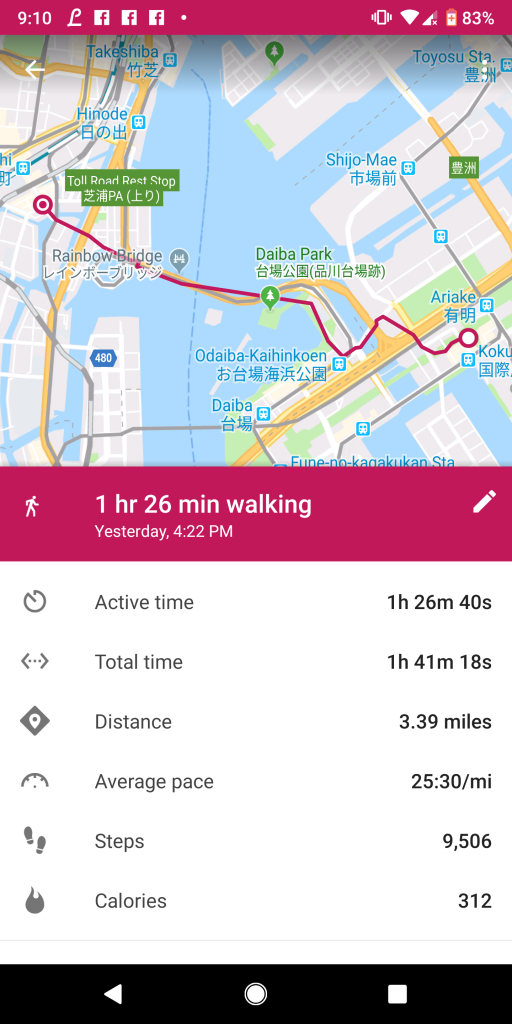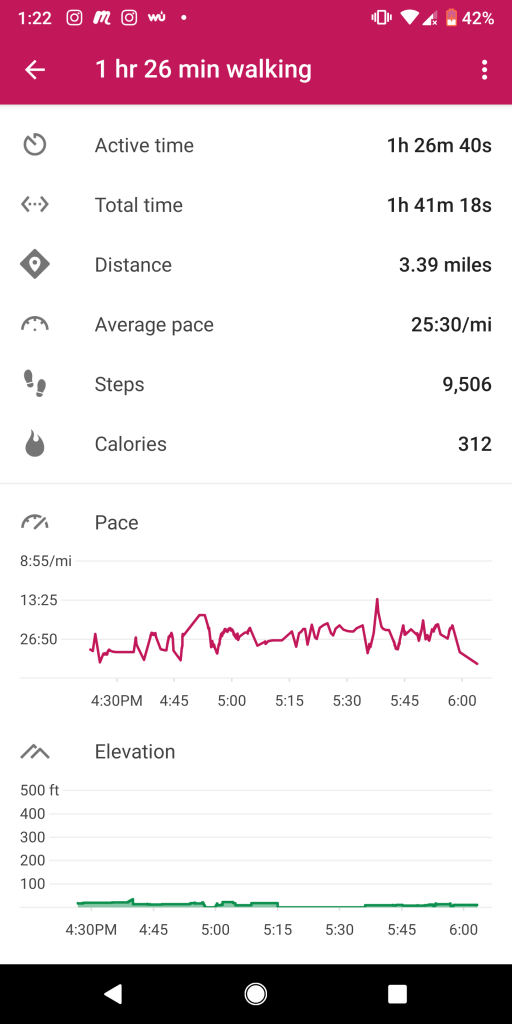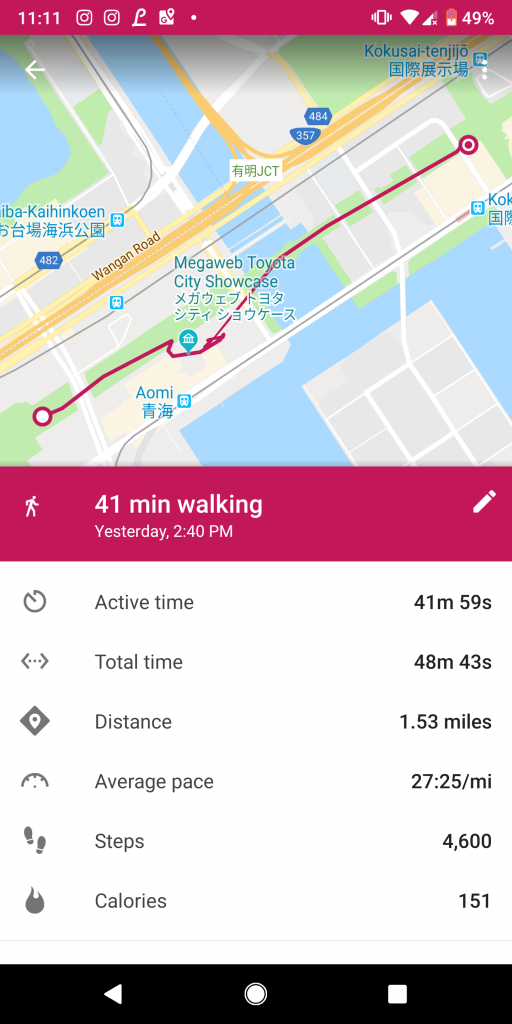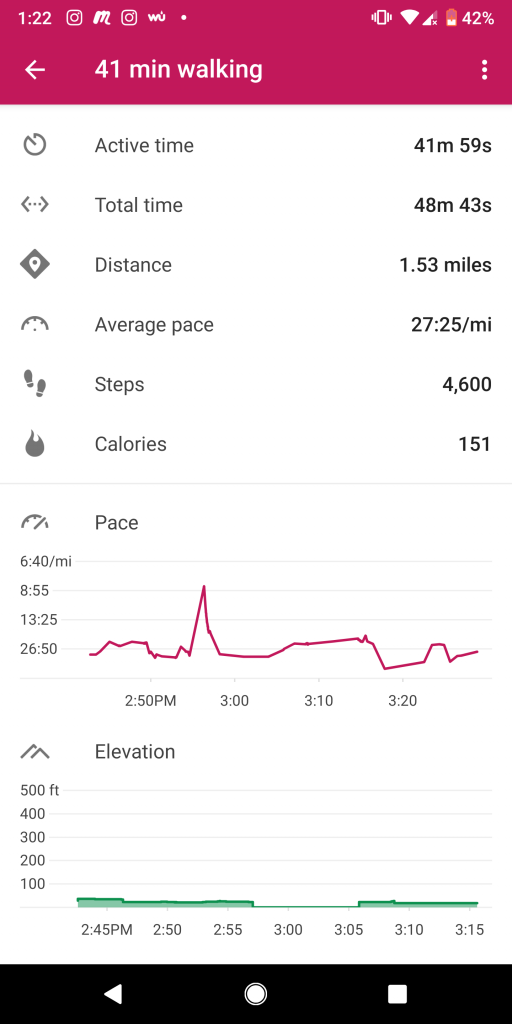 Statistics
Odaiba to Rainbow Bridge – 4.92 miles
~2.5 hours
Odaiba is pretty flat, but the bridge had a steady uphill on one side (as all bridges do 😂)
If you're afraid of heights – this is NOT the walk for you.
Sunset views on both Odaiba Beach and the bridge are amazing.
On Rainbow Bridge, you pick North or Southside to walk on. North gives nice views of Tokyo's skyline and a glimpse of the setting sun until you hit the turn in the bridge. The South path has nicer views after that.
Coming from Odaiba, there are two places to choose which side you want to walk on: once at the very beginning and again (you can switch sides) before the bridge turns.
Not much to see on the walk from Ariake Station area to Odaiba Kaihinkoen Station area, so hopping on the Yurikamome line is an option.
Neighborhoods we passed through: Odaiba, Shibaura Island

#FromPineapples difficulty: 🍍🍍 (of 5)
#FromPineapples things to see: 🍍🍍 (of 5)

Neighborhood Notes
There's always something going on in Odaiba on the weekends and this Sunday was no exception! There were three outdoor festivals and a tourism expo:

Fiesta Mexicana – Mexican food, drinks and performances on the West Side of Odaiba near Daiba Station.
Mercari Flea Market – Similar to the Swap Meet at Aloha Staidum, there were tons of people selling their stuff on the cheap! This was in the West Promenade area near Diver City.
Tokyo Ajiwai Festival (Taste of Tokyo) – Food vendors from all over Japan as well as vendors representing various countries and ethnicities in the world! On the Southeast side of Odaiba, near the Ariake and Kokusai-tenjijo Stations (right in front of Tokyo Big Sight)
In Tokyo Big Sight, there was Tourism Expo Japan (we didn't get a chance to check this one out)

To get to Rainbow Bridge from Odaiba, walk through Odaiba beach which was reminiscent of Ala Moana Beach at sunset – complete with standup paddle boarders (okay, there was one guy) and hula dancers. Lots of folks relaxing and just hanging out.
From the North side of the bridge, you can see both Tokyo Tower and (way off in the distance) Tokyo Skytree.
The pedestrian path on Rainbow Bridge is suspended below the cars, so you can't see above you except in the lookout areas.
We walked through Shibaura Island and it was quite fancy looking. A quieter area, but the buildings were noticeably nicer than the area directly off the bridge.
Summary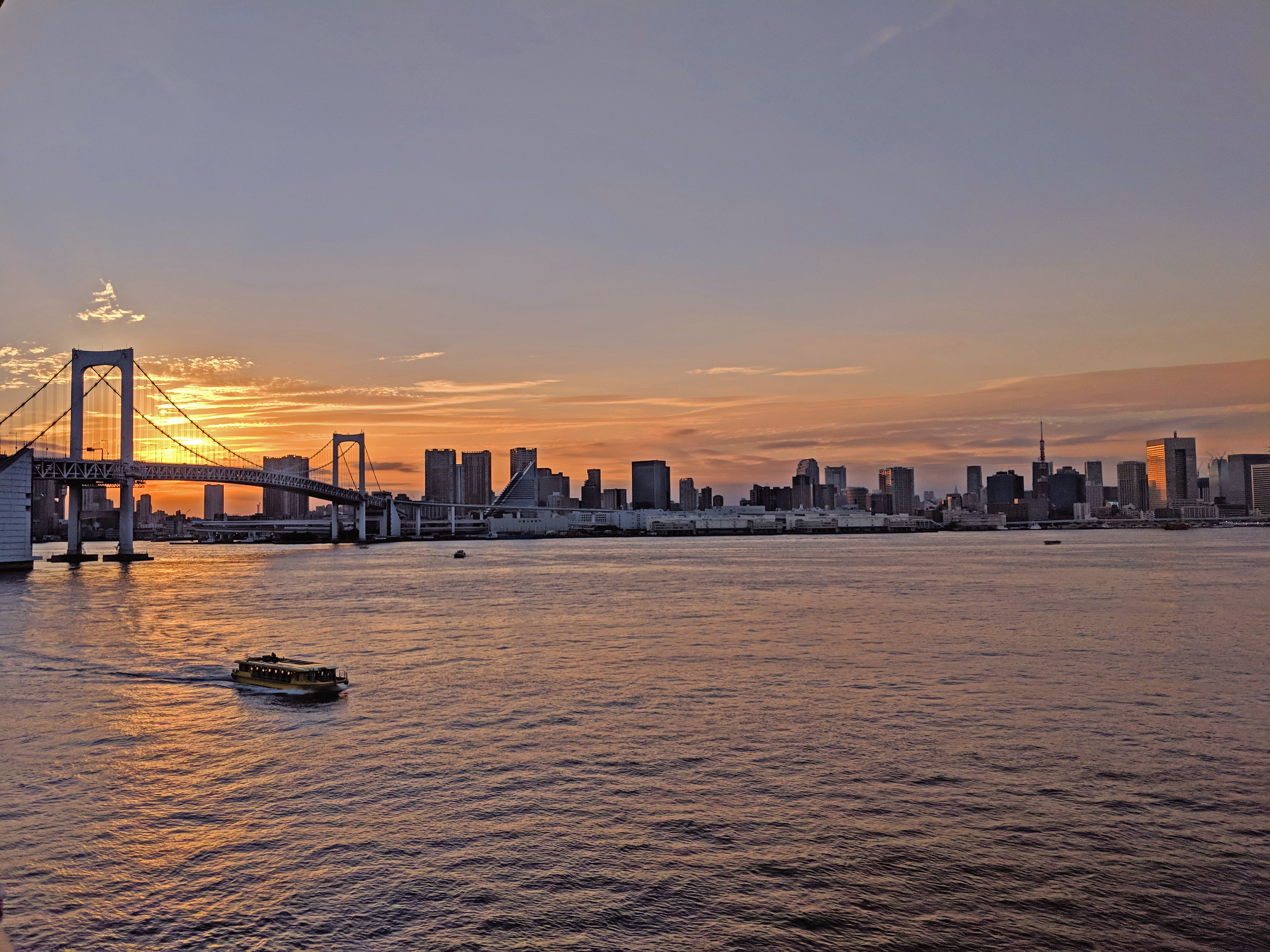 Article Name
Walking Tokyo Series: Rainbow Bridge
Description
Walking Tokyo again! This week we walked from Odaiba across Rainbow Bridge for sunset! Shorter than our previous walks with amazing skyline views of Tokyo.
Author