TL;DR
As temps dip into the 60's, reflecting on some of the shenanigans we got ourselves into in our first Summer in Japan! These are smaller events that don't really warrant an entire post, so we'll do round-ups like this at the end of big seasons. To keep up with us in the moment, follow @frompineapples and @frompineapples.eats (all ze foods) on Insta!
Summer in Japan – the season of Festivals!
At it's peak, Summer temps were steadily in the high 90's in Tokyo (and humidity hung around creating a sauna everywhere you went), so we honestly left the apartment as little as humanly possible.
That being said, we did manage to get out and check out some of the amazing Summer festivals that Japan is known for. We already posted about the Tanabata Festival (which was mildly disappointing), but we checked out a few others that were pretty amazing!
An hour of fireworks in Kita-Senju – Adachi Fireworks Festival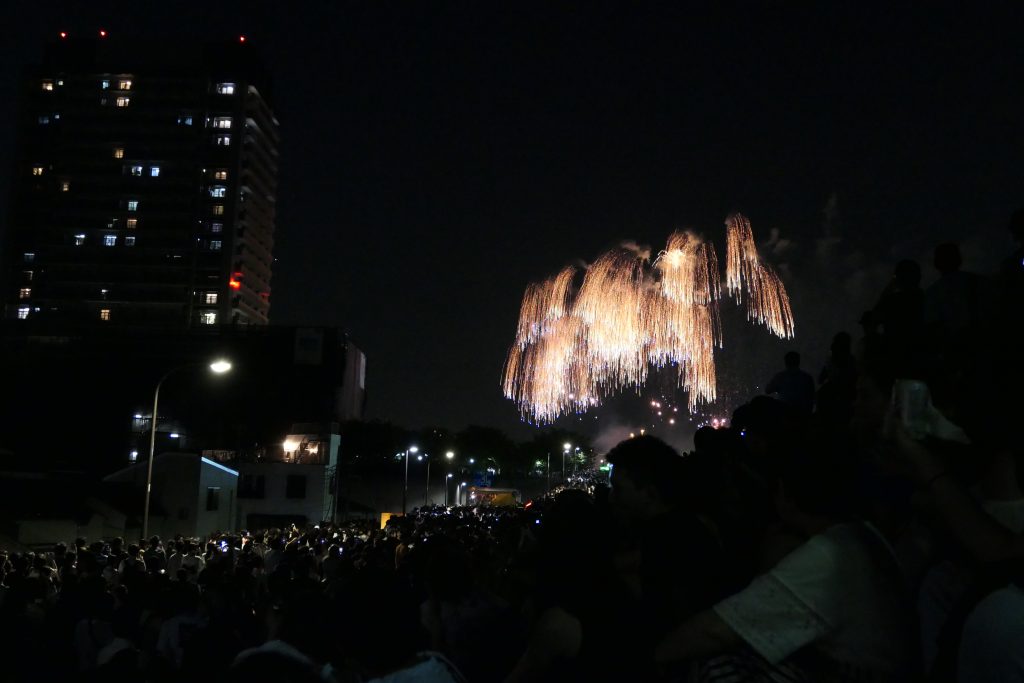 Epic. Fireworks for an hour straight along the river with yukata-clad people (like 600,000 of them, not even exaggerating). Thanks Maisha for coming with and letting me hang out at your place after to avoid the INSANE lineup for trains!
30,000 Lanterns at Yasukuni Shrine – Mitama Matsuri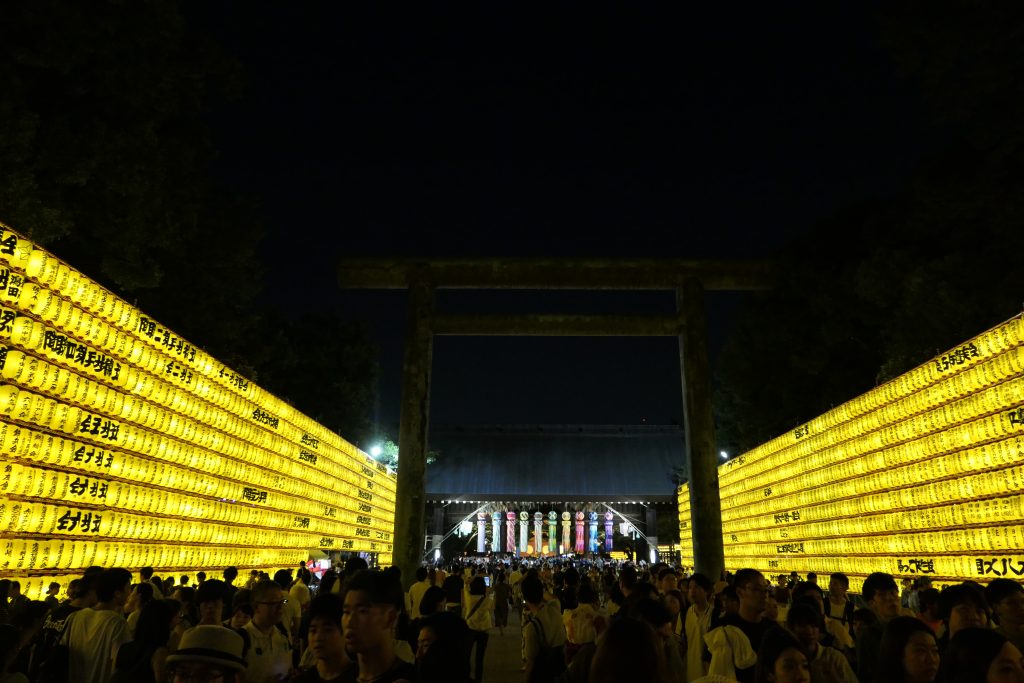 Mid-July so it was a sweltering sauna, but still worth it! So pretty! Make sure you have an escape plan out of the area since restaurants around there were just as packed as food stalls and convenience stores.
Island Music Festival
No Hawaiian or local food, but lots of strong drinks! Haha. Which made for a lot of fun times, with great performances (to the crowd's delight, Konishiki performed too!) even though headliner Fiji never showed. Lol.
Tachikawa Manpaku Food Festival
So. Much. Food. We utilized the divide-and-conquer strategy and ended up with a couple of donburi (raw meat and sashimi from Tsukiji), three types of curry pan, mochi-gyoza (this was delish), and a melon + ice cream + soda parfait and strawberry slushie thing. Everything was amaaaazing and we got there around 10:30am, so the lines weren't bad at all! 500 yen entrance fee.
Other summer happenings
Truth be told, those were the only actual festivals we attended. Our summer was highlighted with a ton of exploring (check out our new walking series) and some smaller events and art shows.
Team Lab – Borderless
There's been a ton of Internet buzz about this digital art show over in Odaiba – and for good reason. We did early bird tickets (2400 yen) and spent over three hours exploring the massive exhibit (you could easily spend more time in there, if you check out the tea house or play any of the interactive games / art projects). I posted a few pics on Instgram, but here's a few more! It's definitely worth checking out if you're ever in town!
Art Aquarium – Night Aquarium
Less publicized, but still pretty amazing is the Nihonbashi's Art Aquarium. Much smaller (literally one room and a hallway) and you can get through it in an hour then spend time exploring Nihonbashi!
Google's "Cutest Haunted House"
For a week, Google had the "cutest haunted house" (it wasn't scary at all and I'm the biggest scaredy-cat ever) in Omotesando. Directions and tickets were via the Japanese (!) google assistant and everything was in Japanese when we arrived, but all that studying is paying off! Haha. More pics on our Insta.
Capture the Flag and Dodgeball
Meetups! While I've been having fun at Dodgeball, I have to admit I LOVED glow in the dark Capture the Flag! We used glowsticks on both the flag and each team member and ran around Yoyogi Park for a couple of hours. Let it be known that I'm slow and super unintimidating, but I still had a blast. Also sprinting around in the dark is both dangerous and a crazy good workout (I've never hurt so much!).
Makerfaire
Makerfaire Japan! One of the striking differences was the insane amount of robotics projects – from robot soccer to robots playing instruments, there were a ton of interactive projects that let you control or play with them. Also a lot of very Japanese-ey things – I'll let the photos speak for themselves. Lol. We had an amazing time – hoping to come up with some cool ideas and have a booth of our own next year!
That's a wrap!
It's been an amazing 6 months, but now that Fall is in full swing, I can't wait to see the leaves change colors! I've honestly missed seasons – and more importantly, I'm happy the hot humid summer days are over with!
Summary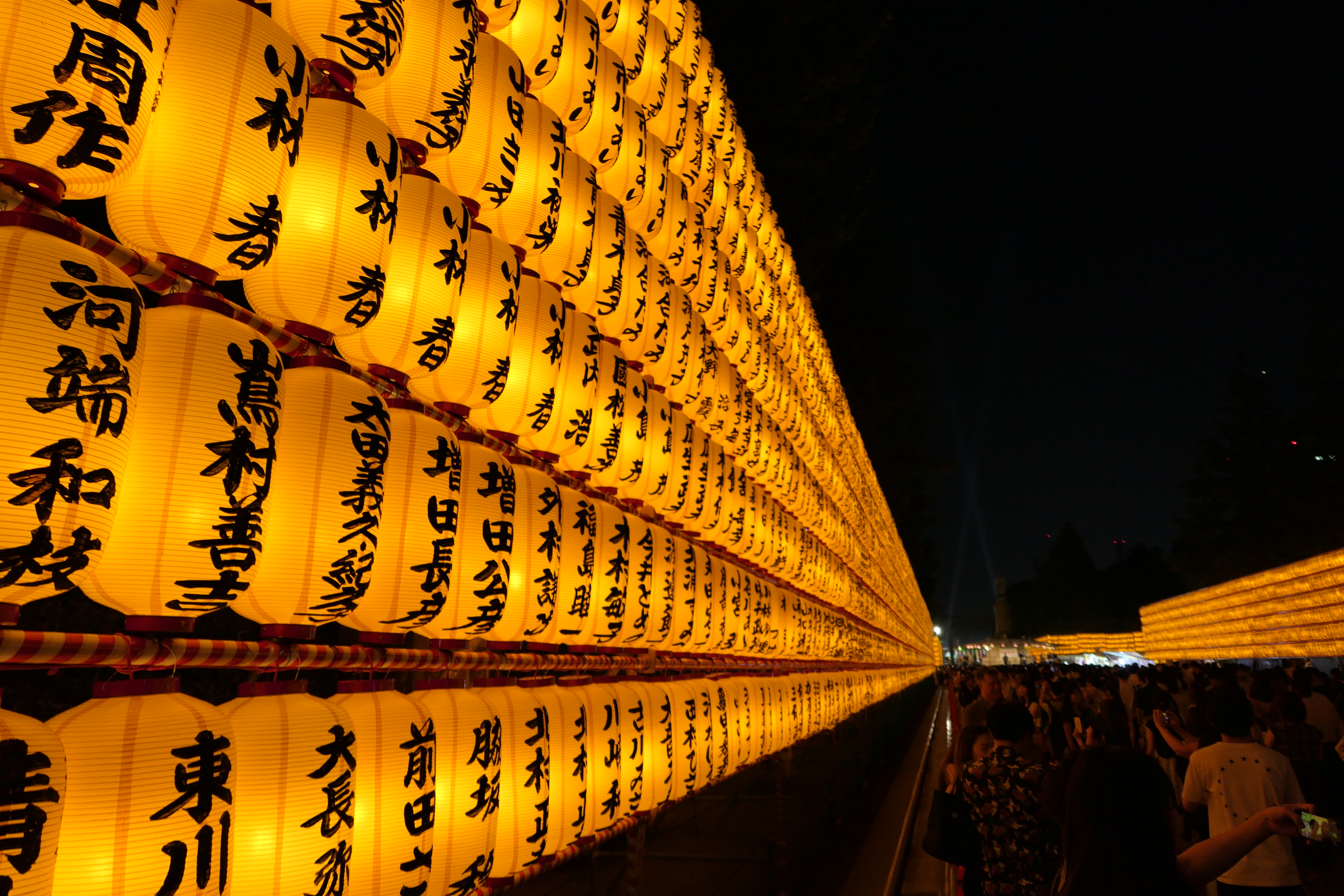 Article Name
Our First Summer in Japan
Description
Summer in Japan! A quick roundup of all the festivals, events and other cool things we did during our first summer in Japan!
Author