For once, I don't have a TL;DR for this post. The title says it all! We've moved to Tokyo!
Wait, what! We've finally moved to Tokyo!
Since a lot of people have been asking questions, we created a post to help answer them.
Why are you moving to Tokyo?
We're not going for family nor work nor <insert your favorite, logical reason here> – I guess one could say we're moving for adventure. It's been a dream of ours since we first met more than 8 years ago, and it's been in the works since we lived in NYC / SF over 3 years ago. Hopefully, through this experience, we'll both learn a bit about our family's history and what being Japanese is really about.
What kind of Visa did you get?
I received a boring Spousal Visa. Lucky Me!
On the other hand, Sara received a Long Term Resident Visa via ancestry by proving she's sansei (thanks grandma!). It was a long process that took a little over 6 months, and we had help from an immigration attorney to help submit our application. Sara's planning to blog about what she needed to provide and do because there isn't a ton of information online aside from a post or two in the Japan / Japan Life subreddits.
How long are you staying?
Sara says FOREVER!
(Just kidding, we'll come back to visit.)
Seriously though, we don't currently have any plans to return home, but life does come at you fast, so who knows?
What are you going to be doing?
Well, for one, we're working.
Sara will be working remotely for Colliers International because it's her first true love job – she's been with them since she was a rebellious teenager – except for that one time she cheated on them with CBRE in New York. Hehe. For the past few years, I've been really interested in helping preserve the past – so to continue on with that journey, I'll be working on a small storytelling app.
We're also going to be exploring the city/country and learning a bit of Japanese in the process. My goal is to be able to give people tours of the city for the 2020 Olympics!
Where are you going to live?
For the next few weeks, we're staying in an AirBnb in West Tokyo. Since neither of us have to go into Central Tokyo for work, we're planning on finding a place near Tachikawa station to get a bit more space so people can stay with us. Tachikawa is ~30 minute ride to Shinjuku.
Can I stay with you?
No.
Props out to you if you actually read this far, but then you'll also know that we got a larger place so that people can stay with us. Just hit us up to see if the room is available.
That's it for now! 🙂
If there's anything else you're curious about, let us know in the comments!
Summary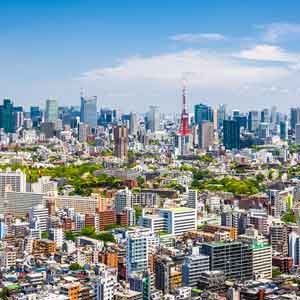 Article Name
Description
Follow us, a Japanese couple from Hawaii, as we document our move to Tokyo! Hopefully, through this experience, we'll learn about our family's history and what being Japanese is really all about.
Author