TL;DR
While the Impossible Burger is by far one of the best veggie burgers I've had – I don't think it's worth the steep price tag. Then again, it did fool some meat eaters, so if you're going veggie and seriously craving a burger, this is the way to go. Personally, I'm still good with a morningstar griller. 🙂
What is the Impossible Burger?
I first heard about this burger when Ryan took a trip out to NYC in 2016. This was back when it first came out and only available at a few places in the states – in NYC, it was at Momofuku Nishi. Ryan had checked it out and said it was amazing but super pricey. I figured it was just pricey because it was at Momofuku (and in NYC), and I honestly forgot all about it when I was up there again last October. Not being veggie anymore probably also took this off the radar for me.
In any case – a little background on Impossible Foods: A Stanford biochemistry professor started the company with the goal of creating a meat alternative after he realized that industrial animal agriculture was the world's largest environmental problem. After years of research and experimenting (they started in 2011!), they launched the Impossible Burger in July 2016. Since then, they've taken off and are now in a ton of restaurants across the country.
The best veggie burger, period.
So here we were, having lunch at Smith & King's in Downtown to celebrate my little sister's last day in the office (she's finally moving on to a real 40-hour-a-week job!!). I flip open the menu and am caught totally off-guard when I see the "Impossible Burger" listed. Naturally, I had to order it – even though it was $18 (!) – a hefty price considering all the other burgers on their menu with actual meat were cheaper. Turns out I wasn't the only person interested, two other people in our party (one wanted a healthier choice and the other was doing no-meat Fridays for lent) also got it!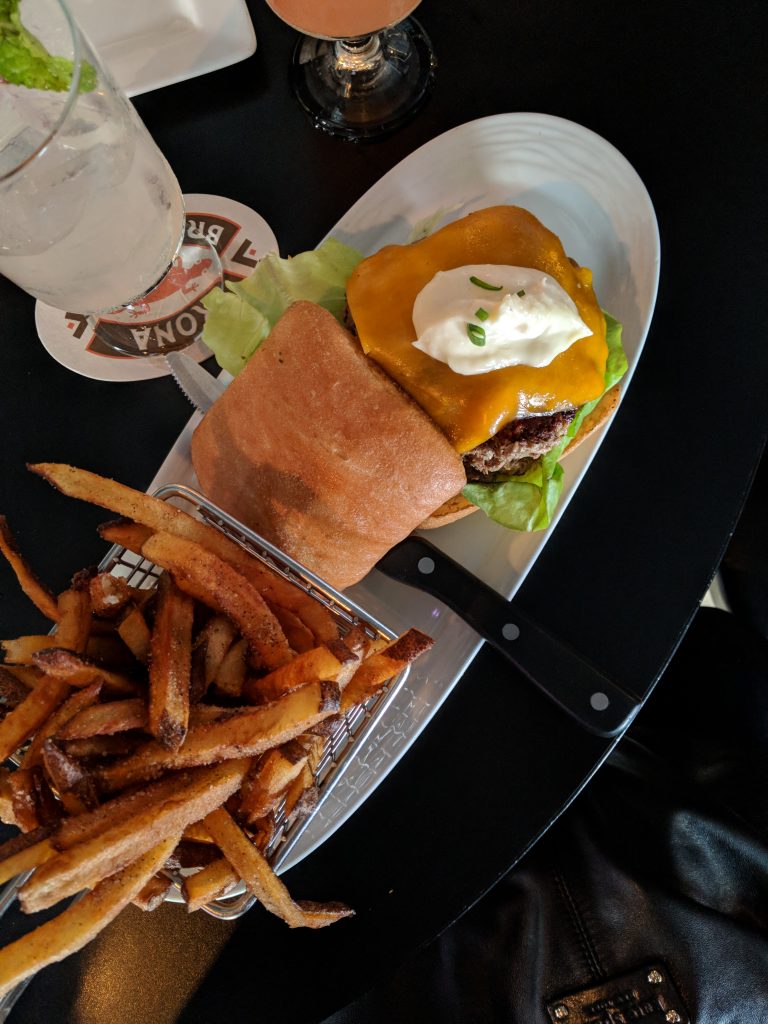 Look at that burger! It's kind of insane how it really does resemble meat. Having done the veggie thing for nearly 5 years, I've tried a ton of different types of veggie burgers. The ones out of the freezer, fridge and fancy restaurant-made types from vegan and veggie places in NYC. There's none of that all too common fake meat aftertaste that you become accustomed to as a vegetarian.
One of the other burgers were shared with another coworker that came late and she didn't even realize it was a veggie burger until we let her know!
Even though I'm no longer a vegetarian, I typically still avoid red meat (my genetics set me up for high cholesterol), so I'm pretty excited that this is available in Hawaii. I've never been a huge burger person, but I bet it'd be pretty amazing in a loco moco! Now, if only they had this in Japan.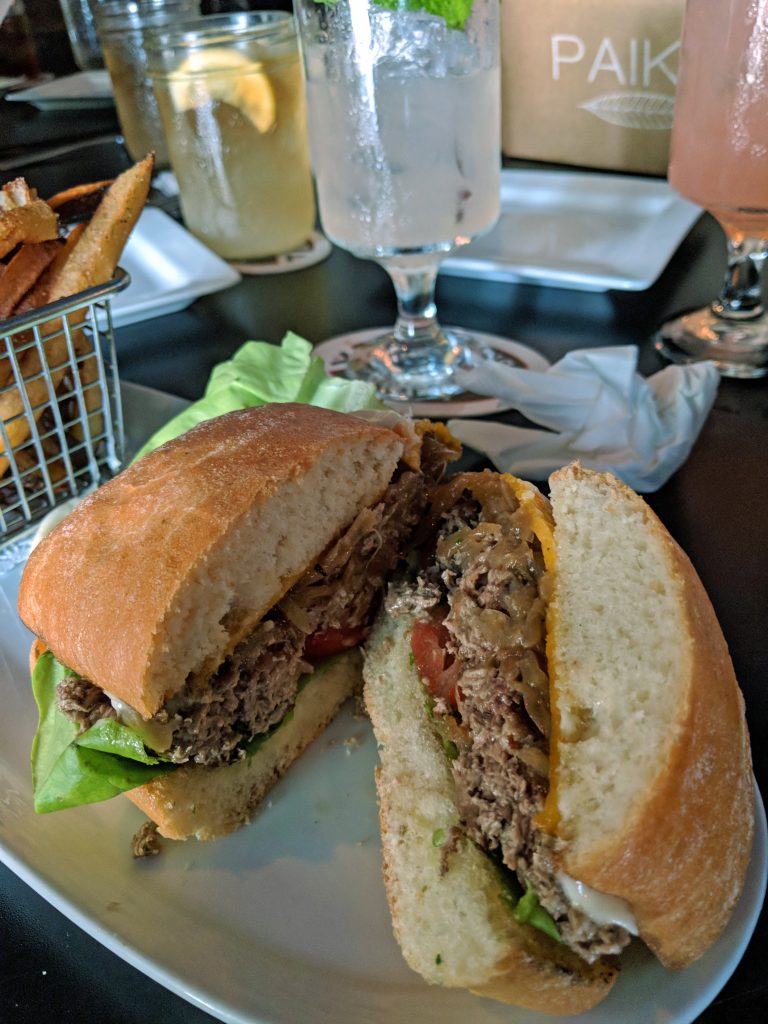 There are now a TON of places where you can get an Impossible Burger in the mainland, but here in Hawaii, you can find it at these three places: