TL;DR
When you're in the middle of the ocean for five full days, it's easy to get a little stir-crazy. We're definitely doing a shorter cruise next time (or checking out a boat with more physical activities (zip lines, anyone?).
Five days.
That's exactly how many full days we were on the open ocean, with no Internet and nowhere to go. Alright, I'm totally exaggerating. If you remember from my post ages ago about the detailed daily itineraries the ship posts, then you'll remember that they have multiple entertainment options at all times of the day. Also – the ship is HUGE.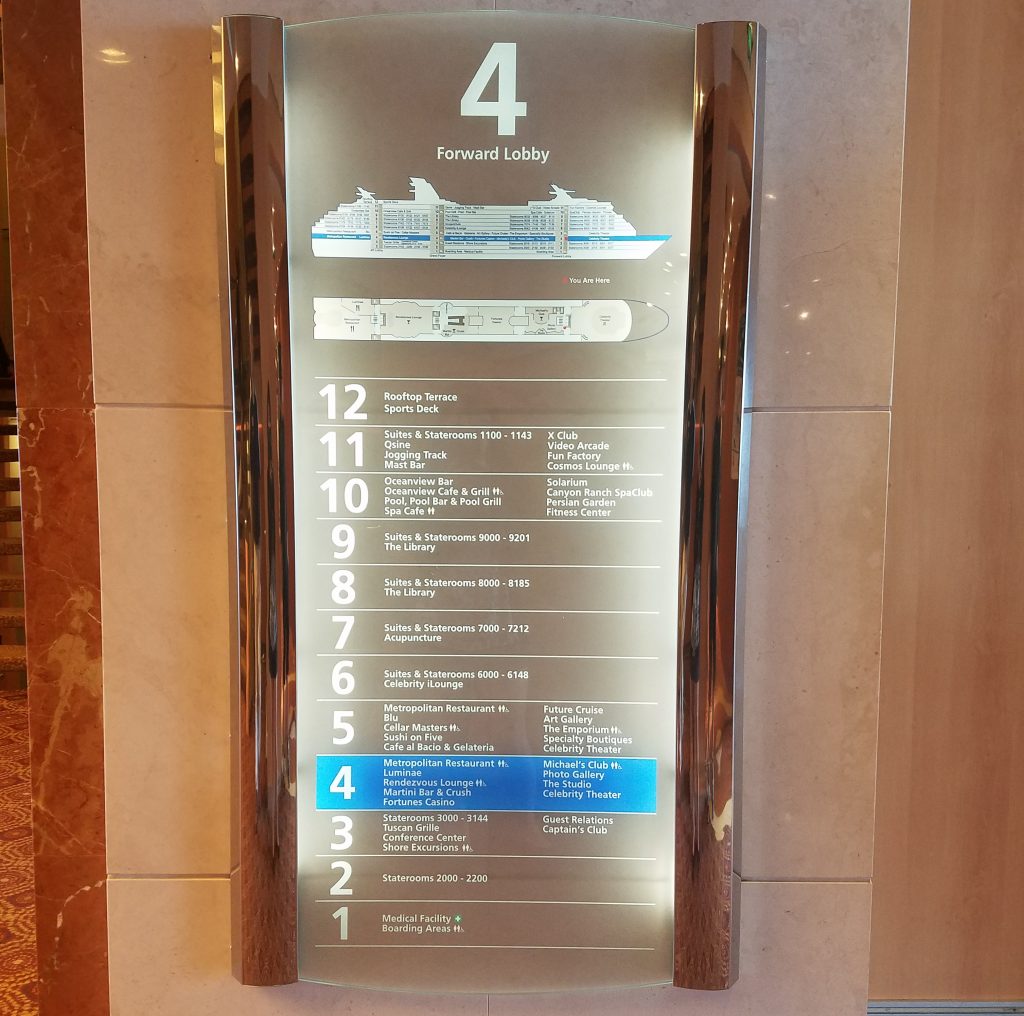 While most people on vacation would've been living it up, I was sorely missing my laptop! I could have been blogging in real time instead of attempting to catch up on it *cough* four months later *cough*.
That being said, we did get to spend a ton of quality time together with the fam, which was awesome. Lots of eating, playing games and just goofing off. Below is our highlight reel of ship events!
Eat. Eat. Eat.
We checked out the steak and pasta specialty restaurant (specialty = not included), but on most nights we were low key and just opted for the buffet at night. What can I say, we liked the variety. So much so that we usually went to the buffet even after we had dinner in the main dining room. Dessert parties, ftw!
While it's neat to have room service as an option, room service choices were pretty limited, and the only time we really made use of it was when we ordered breakfast on port days. Beat the crowds in the buffet area + a whole carafe of coffee delivered at 630a = best ever! Also useful when you feel like hell because you caught what can only be the flu. Getting tea and water delivered throughout the day saved Ryan a few trips up and down (and let him leave the quarantine area knowing I was capable of picking up the phone).
Working off all the food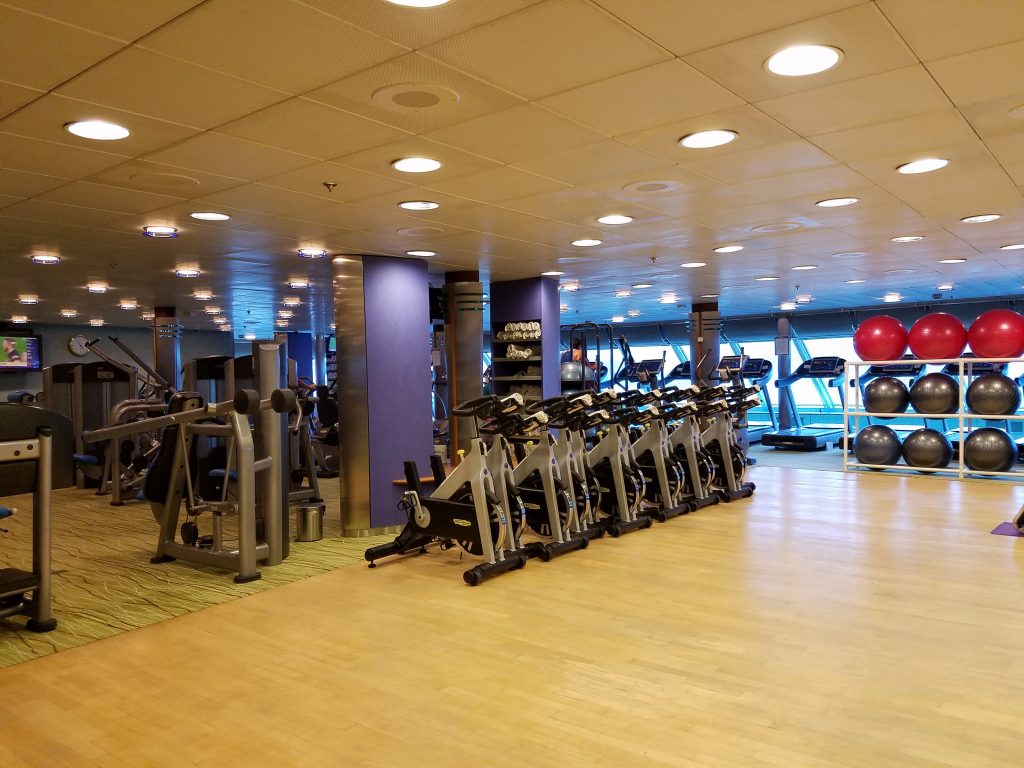 Nothing quite like running while you stare out at endless ocean. On days when the water was really rough, going on the treadmill was basically impossible. The waves look tiny, but the captain reported they were around 17 feet!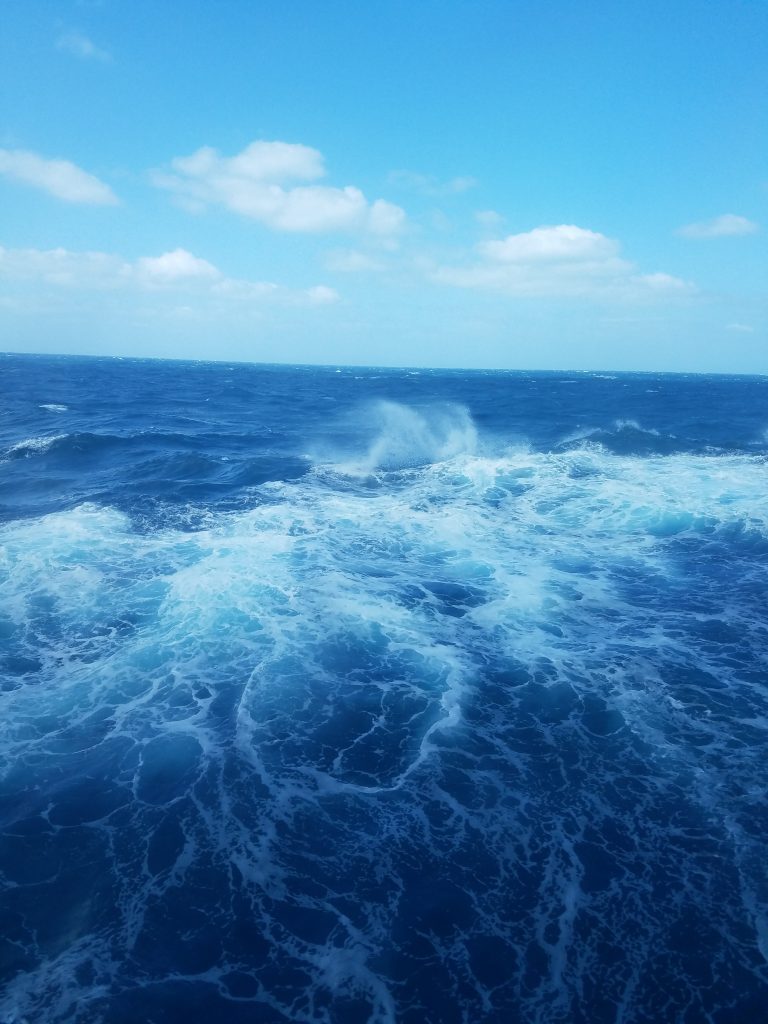 It's hilarious because I never really go to the gym when we're at home, but we went a bunch while on vacay. I'm sure part of it was because the in-laws are gym rats and I got the guilts knowing they were running at 5am!
We also checked out one of the "line dancing" classes – which turned out to really just be a zumba class. Not my favorite of classes, but we still had fun. Pretty sure we're on that cruise DVD they hand out at the end since the guy was filming us for so long. Haha.
Ping Pong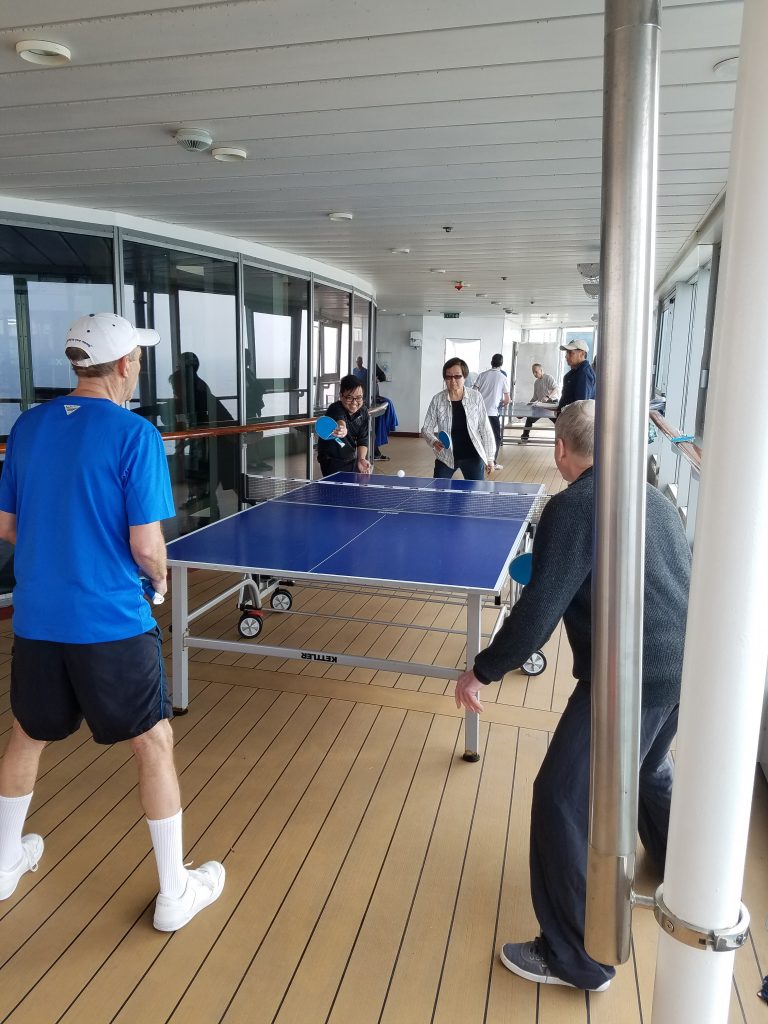 To Ryan's delight, there was a ping-pong tournament. There were some REAL competitive folks on this ship – talking about how they won previous ship tournaments and getting pretty aggressive. I held my own for …exactly half a round before being totally crushed. I swear if they had bowling alleys, though!
All the Games
What cruise experience is complete without BINGO? Hahaha. What can I say – we never stayed up long enough to check out those "young people next gen parties" and we instead got excited about trivia, bingo and playing volleyball on the Xbox.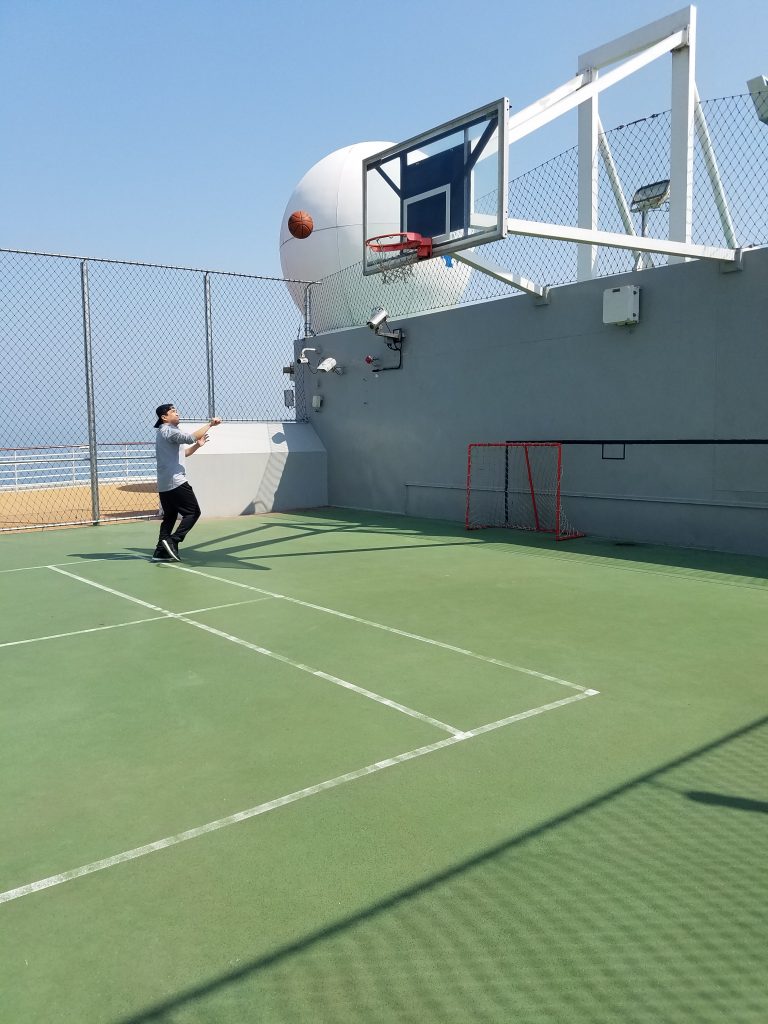 There was also a pretty lonely basketball court up on the top deck. The winds were pretty chilly most of the time, but Ryan went up and played.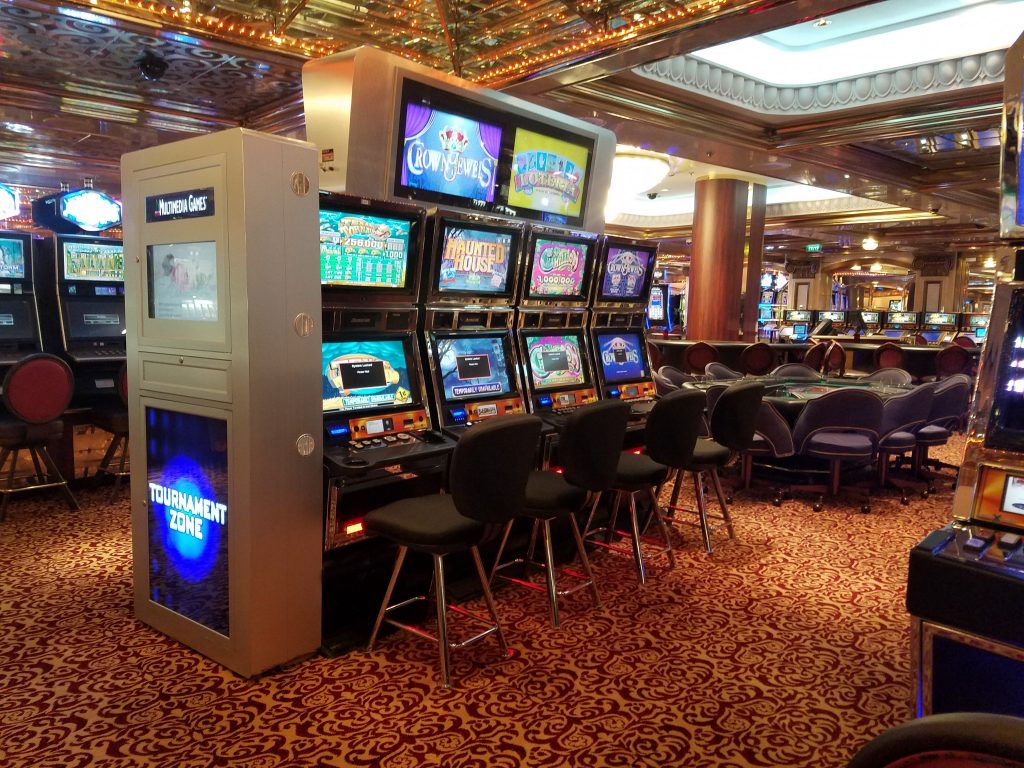 I'm not really much of a gambler, but there was a casino on one of the decks. We played one of those crazy addicting coin drop games in there for a bit, and maybe even a few slots, but I didn't jump in on any of the card tables, though Ry played cards for a bit.
Show(s)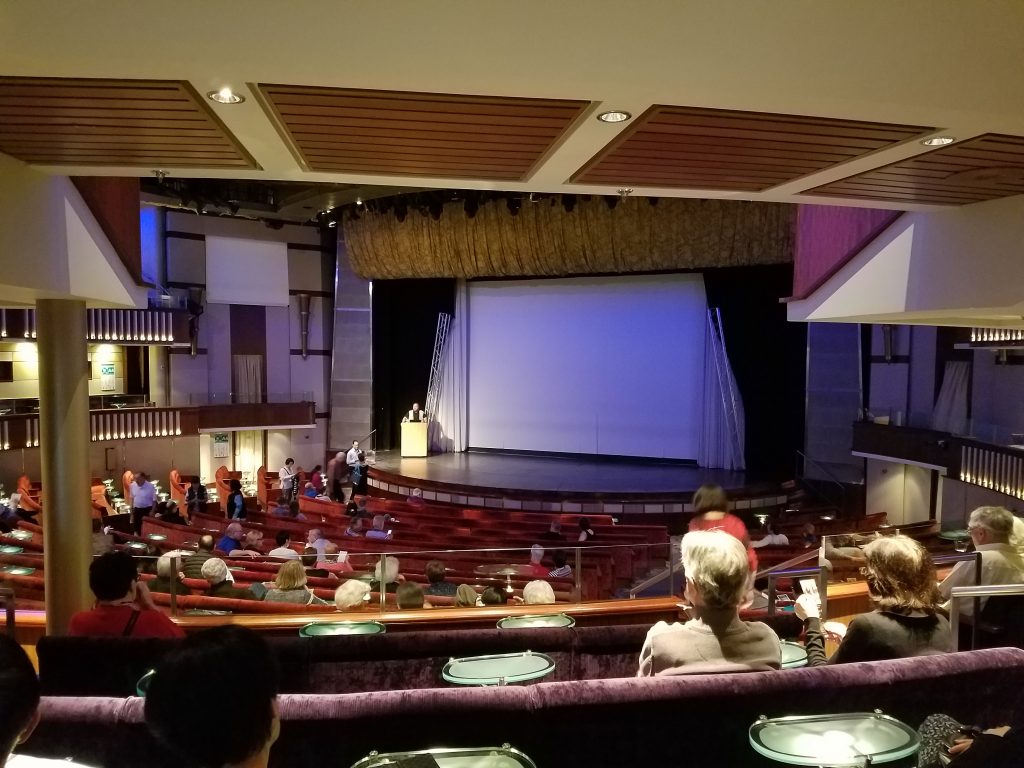 Really, we caught ONE show – a magic show that was surprisingly good. There were different shows every night, but usually, by the time we were done with dinner (and buffet dessert!) we were ready to have someone roll us back to our rooms for a nap.
Spa Day
All the wives (Ryan's mom, sister and myself) went to get our nails done the day before we had the super fancy night. The nail tech did a great job, but for a standard manicure, it was something like $60. Crazytown. It was a fun experience, especially since it was one of our last sea days and there wasn't a ton of other things we wanted to do, but I have to admit that was $$$$$ for just a mani!
All the things we didn't use
There were actually a ton of other amenities that we didn't really use much. Being on a cruise through Asia in March meant temps in the 40-degree range on the decks which really dampened our desire to hop in the pool.
Multiple pools and jacuzzis
Shopping deck
Outdoor movie area
Library
Overall
I think Ryan will agree with me, that while the cruise was fun, it'd be better to either have fewer sea days or be on a bigger ship. I kind of wish there was a zip line or a rock climbing wall! I'd probably also bring my laptop next time – even if I'm not online, I swear it's my security blanket these days.