TL;DR
If you want to be a tourist in New York City, just google "Things to do in New York City" and be done with it. You can do all the things that no New Yorker actually ever does (re: Times Square / Katz / Magnolia) – like going to Waikiki for peeps who grow up in Hawaii. If you want something a bit more adventurous and exciting (and New York), read on.
We're going to take a break from all our cruise postings and post about New York City. We frequently get asked what people should do when they visit. Of course, take this all with a grain of salt as how you like to travel is pretty personal. 🙂
We were extremely fortunate to live in Manhattan (Midtown, West Village, LES) for a few years with a short stint in Brooklyn. (Ok, fine – Williamsburg isn't really BK.) Many friends and family came to visit, and we ended up being New York City tour guides for a large chunk of our time there.
Over the years, people have emailed and asked us what to do in New York City. Here's a small guide of what I'd suggest, and maybe Sara will add her favs in the comments as there's no way to capture the magic of the city in a single post. Since I still visit quite often, I'll periodically update this post as time goes on (or maybe add new posts).
Note: We're pretty adventurous and put ourselves in a lot of different (sometimes awkward/uncomfortable) situations. If that's not your thing, you probably should just stop right here and google "Things to do in New York City".
---
Sleep No More
It's now a bit old, but 6 years ago it was the best interactive theater experience we'd been to. If you want to read a bit about it before jumping in, the Times has an extensive write up about it.
#protip: If you don't like surprises (BOOOOO!) and want to enter with #godmode, check out the Foursquare tips. If you're an explorer, you might even run into the orgy room (re: NC-17). If naked bodies aren't your thing, you should probably stay away from this, but then again, what are you doing in NYC again? 🙂
---
MP3 Experiment
From Improv NYC – Sara found this on the Googles. To find out more about our experience, check out recap #9. I can tell you that this is one of the most unique experiences I've ever participated in in my life as you listen to an audio track while taking part in a larger production.
#protip: If you don't want to act silly in front of strangers, then do not do this. I repeat, do not do this. If your idea of fun is having a pillow or a water gun fight with a few hundred/thousand of your new best friends, then this is definitely for you. It was very, very fun.
---
Drunch
If you're like me and wondering wtf "Drunch" is – it's basically Sunday Brunch + all you can drink + club music… at 10 am. Yes, 10 am. It's a thing and generally happens in the Meatpacking District with 20-somethings who want to keep their Saturday night buzz going. It was also something we only did once with friends because honestly, I'm too old – but it was a ton of fun. You'll eat good food, down a bunch of Mimosas (re: bottomless) and see a lot of people dancing on tables. Reminded me of Ocean's heyday in the 2000's – but on Sunday morning.
#protip: Second rule of Drunch – Never meet up with your folks and plan to show them around town after Drunch. Sorry mom + dad! Good times.
---
Pizza
Discussing NYC Pizza is like talking about politics or climate change in the office, but here goes. If you want classic NYC, sit-down pizza in Manhattan, my favorites are John's of Bleecker and Lombardi's in Soho. We lived right off of Bleecker in the West Village, so you know I ate a lot of pizza.
For take-out, Joe's and Bleecker Street Pizza in the WV and Prince Street Pizza in Soho. If you want something a bit more unique – Artichoke Pizza in Greenwich Village. (I'll probably get an earful for that rec.)
Lately, I've been trekking to Emmy Squared (from the Emily's duo) in Williamsburg for Detroit Style pizza. If you don't mind a real trek, head to Di Fara's out in Brooklyn. Whatever you do, if you can afford it, don't eat pizza from those dollar slice places. #doingitwrong
#protip: All the best pizza places are Downtown or in Brooklyn. If you're eating pizza and not in one of those spots, you're doing it wrong. Terribly wrong.
---
Street meat
You haven't really lived if you've never eaten out of a New York City food cart. From the churro lady @ the Bedford stop to the Halal vendors on… well, everywhere – they're (mostly) tasty and wonderful. Definitely try some. If it's running, my first recommendation would be to hit up Smorgasburg in Williamsburg. It's a food truck convention with about 100 local vendors. It looks like they're headed to the city soon so you won't have to catch the dreaded L train.
My second recommendation would be Halal Guys on 53rd and 6th. They were on my walk home from the office, and I ate there 2x a week for a year straight. I'm kinda exaggerating but not really. They began to recognize me and gave me a special reusable bag because I went so often. #nojoke #friends Haha.
#protip: They're on all the corners except one – ignore the lines. Watch out for the fake carts – it's a dog-eat-dog street vendor world out there. Since they've become a national chain, if you want something a bit more NYC, I'd recommend the King of Falafel on 53rd and Mad (Mon-Fri). Best falafels I've eaten in my whole life and being vegetarian, you know I've eaten a lot of them. It's no joke that he's the King of Falafel. They also have a place out in Queens – then again, what are you doing in Queens?
---
Games, games and well, more games
Fat Cat. Modern Pinball. Sunshine Laundromat. Barcade. Chinatown Fair. SPiN NY. Royal Palms. Like with most things in life, I'm pretty competitive – these are my favorite places to play in the city.
Fat Cat: Some TechStars folk (w/ Austen & myself) used to get together for a monthly foosball outing – sometimes crossing nights with NYC Foosball. There's *really* cheap beer along with foosball, ping-pong, and pool. During the school year, there's an endless supply of young NYUers to beat-up on. You might even run into professional ping pong players who will beat you with a shoe, right Austen?
Pinball: I used to drag Sara to Modern Pinball in Kips Bay after work on Fridays. You can pay a flat rate to play unlimited games for X number of hours aka "heaven". If you love pinball as much as I do, you should also trek it to Sunshine Laundromat out in Greenpoint. They have a sweet collection of pinball machines and a bar nestled behind a laundromat.
Barcade: While not as amazing as pinball, getting your fix in of old school video games is still super fun. There's a ton of locations around the city now, but my favorite is still the Williamsburg one. As we're on the subject of arcades, don't forget to check out one of the last classic NYC arcades in Chinatown. Last time I was there, Chinatown Fair also has one of the few Killer Queen 5v5 machines (but I'm not positive it's still there since it's not listed on the KQ homepage anymore).
Royal Palms: This is probably the most unique of the bunch as it's a shuffleboard spot out in Brooklyn. I always imagined it to be a game I'd play when I'm 70, but hey, it's the BK and full of hipsters, so yeah. It's a really large space with good drinks and a good bbq (Dinosaur) / ice cream (Ample Hill) joints nearby – so great for date night. Warning: if you're playing locals, watch out for this guy named Austen – he's pretty good I hear.
#protip: Do yourself a favor and do something on this list. Guarans that it'll bring out your inner-child.
---
Dranks
There are tons of speakeasies in New York City. And if you haven't been to one, you should go once. Sara and I went to most of them at least once and some of them a few times – here's a decent Foursquare list of the most popular ones.
Personally, I'd recommend PDT because it's both gimmicky and awesome to enter a bar through a phone booth in a hot dog shop. As a bonus, they also have a Double Dragon machine – so you can waste your quarters reliving your youth while you wait. You have to make a reservation (or end up waiting for hours) because it's a tiny bar. Just keep calling, it's not that hard to get a reso.
If you're just trying to grab a drink, head out to the Lower East Side (LES) or the East Village (EV) because drinks will be cheaper and the crowd will be a lot less "douchey" and a lot more real. With that said, I'm not a huge cocktail drinker as I tend to only drink Islay "band-aid" Scotch in my old age. For that, there's no better place than the Brandy Library out in Tribeca. It's pricey, but it's quiet on slow nights and they have an insane collection of alcohol.
#protip: Not everywhere in the city is it $10 a beer. There are a lot of cheap places to drink downtown. Just avoid Midtown, Wall Street, and Tribeca and you'll be fine. 😀
---
Whew. There were so many things we did in those 4 years that it's hard to sum up all the amazing things that make up New York City in a single blog post. If I think up anything else, I'll definitely add it here. If you've done something amazing that isn't Times Square or the standard tourist trap (or just have a question or two about the city), definitely leave a comment!
Good Luck and safe travels!
Summary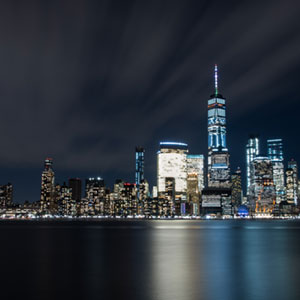 Article Name
Description
If you want to be a tourist in New York, just google "Things to do in NYC" and be done with it. You can do all the things that no NYer actually ever does (re: Times Square / Katz / Magnolia). If you want something a bit more adventurous and exciting (and NY), read on.
Author